Claim Your Free 1st Month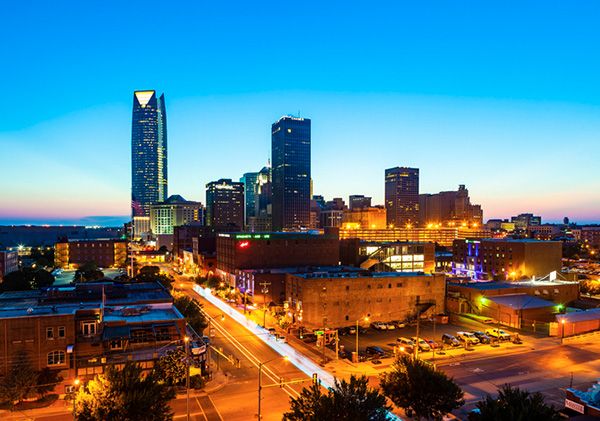 Location Map
Green Country Medical Waste – Tulsa, OK
38532 OK-51
Coweta, OK 74429
Hours of Operation
| | |
| --- | --- |
| Monday | 9:00AM–4:00PM |
| Tuesday | 9:00AM–4:00PM |
| Wednesday | 9:00AM–4:00PM |
| Thursday | 9:00AM–4:00PM |
| Friday | 9:00AM–4:00PM |
| Saturday | Closed |
| Sunday | Closed |
Green Country Medical Waste services the wonderful state of Oklahoma with Oklahoma City being one of our major cities we serve.  Our medical waste OKC company was created and has been built on relationship with our local medical professional friends.  When we heard the needs of our local friends, we decided to create solutions to their problems.  We work closely with our medical waste OKC clients to make sure that they get the most cost-effective medical waste management around. Depending on each company's needs and stressors, we will create a plan just for you.  For each of our new clients, or people and companies, curious about our service, we are offering your first month free.  Did you read that correctly? Yes! Your first month working with us is completely free.  Because we believe our service to be that incredible, we want you to try your first month on us.
Have you ever felt that you were getting over charged or have you ever discovered hidden fee within you medical waste management bill?  Here at Green Country Medical Waste, we work hard to insure our customers are there are absolutely no hidden fees when you receive the medical waste OKC bill.  We believe in having great relationship with our customers and they first starts with honesty.  You could be reading this and wondering what are the services that we even offer, this is a great question.  The different types of offices that we service include:
Retirement Communities
Tattoo Shops/Parlors
Urgent Care Centers
Schools
Blood Banks
Birthing Centers
Hospitals
Dental Offices & Labs
Doctors Offices
Physical Therapy Clinics
Pharmacies
Nursing Homes
Funeral Homes
Health & Rehabilitation Centers
Veterinary Offices
Assisted Living Facilities
Hospice Facilities
Rural Health Clinics
If you do not see your name or industry on this list, just give us a call at (918) 698-9353 to speak to one of our medical waste professionals to find out if we service your industry.  We know that all of your medical expenses to operate your facility add up.  This is a huge reason why Green Country Medical Waste was created.  We want to help our local friends be able to save money so they don't have to worry about if they are going to be able to keep their doors open. Instead, we want them to keep their focus on what they do best and help people in need. Imagine having a medical waste OKC management company that is reliable, delivers on what you agree on, and decreases your over all waste expenses.  That is what Green Country Medical Waste is all about!
Depending on the size of your company and the need of waste you need removed is what will help us determine the different size containers you will acquire.  Our drivers, who do pickup and transport, are some of the best in the industry.  They are trained professionals and are some of the nicest drivers you will encounter. All of our drivers are efficient, quick, and can get the job done without you even noticing that they have come and gone and picked up all of your waste.  All of our drivers are trained in how to manage medical biohazard, sharps and needles, trace chemo, pathological waste, and expired non-hazardous pharmaceuticals.
At Green Country Medical Waste, we strive to serve our customers with the best service they have ever received.  To do so, we work hard to be a company that is focused of stewardship of our client's accounts, holding our company's integrity, and making sure that we are producing results for our customers.  Being a service industry company, our focus is to ensure our medical waste OKC clients that they will and are getting the best medical waste management service on the planet.
A way that we help other people see that we are the best in all of Oklahoma City, is by offering our offer no one can turn down.  Because we believe we can help make your life better and easier with our service, we want you to try us for a whole month free! We do the first month free with anyone who is a first time client or is curious about our service.  Some may be thinking, "Why would they offer it for free?" We are glad you asked.  Green Country Medical Waste was created so that we could help our local Oklahoma friends gain relief in this portion of their company, the medical waste management side.  To alleviate the stress of wondering if working with us the best ides or a scary idea, we took the pressure off so that you can find out for your self with no extra charge.
When you sign up with our company, you will notice that there will never be any extra hidden fees at the end of the bill.  Being dedicated to communication with our clients is one of our pillars that we have.  We have seen and heard it too many times about how other waste management companies will have hidden fees or charge more than what was agreed upon.  Here at Green Country Medical Waste this will never been an issue.  If you are looking into or you are curious about trying us for your first medical waste OKC month free, all you will need to do is to give us a call at (918) 698-9353 or you are able to fill our a form on our website and on of our medical waste professionals will get into contact with you.
Don't keep being over charged and under served.  Green Country Medical Waste is dedicated to giving every client and every company the top service there can be.  Oklahoma City is a major city that we serve and if you are in the area, we would love to help your company be well taken care of.  Make sure you go checkout our Google reviews from real customers just like you. These are people who we have or are currently working with.  Try us for free when you give us a call today or fill out a form on our medical waste OKC website.