Claim Your Free 1st Month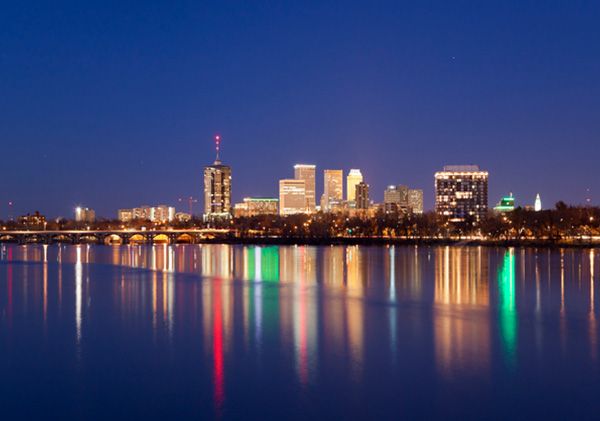 Location Map
Green Country Medical Waste – Tulsa, OK
38532 OK-51
Coweta, OK 74429
Hours of Operation
| | |
| --- | --- |
| Monday | 9:00AM–4:00PM |
| Tuesday | 9:00AM–4:00PM |
| Wednesday | 9:00AM–4:00PM |
| Thursday | 9:00AM–4:00PM |
| Friday | 9:00AM–4:00PM |
| Saturday | Closed |
| Sunday | Closed |
Green Country Medical Waste is providing medical waste Tulsa solutions for there to be a better tomorrow in your company.  You can count on reliable and safe medical waste management from locals who care about your service.  Green Country Medical Waste was created to take the hassle out of your daily, weekly, or even monthly transportation, treatment, and disposal services.  Taking great pride in our work, we have built our company on relationships. We service to hospitals, doctors, laboratories, surgical centers, and dental offices. Serving a range of different medical facilities throughout Oklahoma, every route is specific to the needs of our customers. Not only do we pickup your waste, but Green Country Medical Waste also offers OSHA training to keep you and your team compliant and up to date.
After hearing many of the local medical waste Tulsa professionals talk about their needs and what they wish they could have from a medical waste collections company, we stepped up to the plate and create Green Country Medical Waste right here in Tulsa, Oklahoma. We have clean-cut drivers who are enjoyable and so quite, you won't even realize that they have come and gone to pick up and dispose of your waste. All of our drivers are trained and very efficient so that you don't have to have another thing to worry about.  There will never be a question of if we will be coming to pick up on the date and time we agreed upon. If there is ever a problem or you are in need to have more picked than normal, no worries. All you will need to do is get into contact with our Green Country Medical Waste team by calling (918) 698-9353 and we will make work to meet your medical waste Tulsa needs.
When you work with us, you can count on communication.  Our team is huge on getting back to you within 24 hours so that we can help get any questions that you may have answered.  We take the time that it takes to discover what your specific needs are and we work hard and promise to deliver what you need.  You are always able to get into contact with us over the phone or you are able to fill out the form on our website and one of our team members will get back with you.
Throughout the industry, there are many different price points and, at the bottom line, you will always find hidden fees.  Our pricing is very competitive with our competition and for all of our first time customers; your first month is completely free!  We believe in our service so much that we want to give anyone and every company that is looking into working with us a chance to try us free of charge.  Instead of read about how great we are or wondering if this is the best choice for your business, we want you to experience it for yourself. When you want to switch your service, we will make the transition easy and we promise that there are no hidden fees.  Too often you are told one price point and offered a different one at the end of the conversation.  With Green Country Medical Waste, we guarantee that your first month is fee and there are no hidden fees.
Here at Green Country Medical Waste, we manage anywhere ranging from sharps and needles, pharmaceuticals, and medical biohazard all the way to trace chemo, and pathological waste. If you are wondering if you and your industry qualify for our medical waste Tulsa management service, you are able to look more up on our website, or you can simply just give us a call.  You will be quoted to find out what size containers you need and your pickup frequency.  Both will play a vital role in us being able to give you a proper quote.  Working with local companies makes us want to make sure that are friends are taken care of. We always want to make sure that we serve our customers with honesty, eagerness and care, and always exercise good character.
Some common questions that we will get are some like, "What goes in the red bag?", "What goes in the sharps disposal container?", or simply, "What goes in the medical waste container?"  All of these are great questions that we would like to clear the air about real quick. First, what goes in the red bag? You will always want to check with your facilities procedures and the policies but common items to go in a red bag would be plastic tubing, gloves that visibly have blood on them, gauze, bandages or any thing else that could be saturated in blood. These are all items that you would want to put in your red bag so they can be disposed properly. Second, what goes in the sharps disposal container? This list includes, but is not limited to the following, broken glass, needles and syringes, broken plastic that has ridges, exposed ends of dental wires, scalpels, broken capillary tubes, cultured dishes.  There will be more listed on our medical waste Tulsa sharps containers for you to gain more detail.  Third, what goes in the medical waste container? Again, you will always want to make sure your look at your company's current policies and procedures to make sure you are up to date on what they classify as medical waste. The simplest way to answer this is anything that has been in contact with blood or bodily fluids that could cause hard.
These are just a few of the frequently asked questions that we receive from customers and people who inquire about our company.  You will be able to find out more when you call our medical waste Tulsa office and talk to one of our medical waste professionals.  We are dedicated to quality service, which includes our customers feeling well educated on what we have to offer.  Look no further that your local Green Country Medical Waste company here in Tulsa, Oklahoma.  We will beat our competitor's price and we will ensure the best service you have ever had.